Here comes the yellow flower when it blossom in the morning. This flowers is belong to some kind of Orchid. It's tiny plan, grow in the pot. It was simply taken by using the Nikon 3700 pocket camera. I use the macro mode to enhance a very close objects. Macro mode will set the focus of the lens when the camera get so close with the object. Therefore, you will get good focus wheter the objects was so close.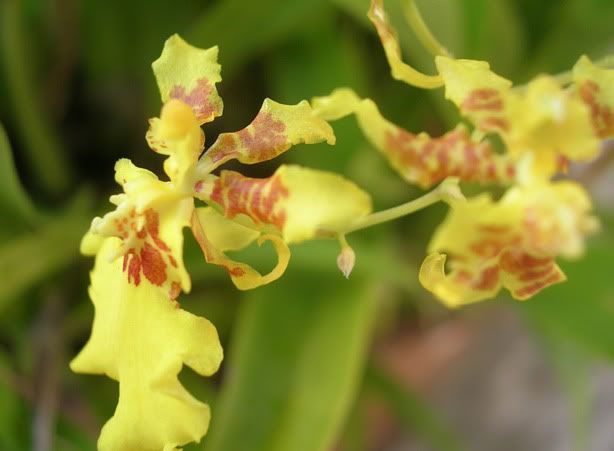 Here is some single flower that I've captured. I captured it when the dew come in to the flowers. The dew's treacle give a powerful freshness so that the flowers look so fresh outside. And this photo's moment can only found in the morning, when the sun is raising on the east. Don't wait until the sun going high, because it can lose the dew. It will vapoured quickly.

And this is the last one. I captured the whole flowers. While capturing this photo,,,, I haven't the background's blur yet. So I made some changes on Photoshop. I've adding some blur effects to the background so that the flowers will get it focus. I usually use the gaussian blur. This effect made some natural blur into the object. It doesn't change the flower''s natural condition. That's why I like to use it well.