This design is presenting a disappointment of me in love. Well, actually I just having a stuck condition to getting my love on someone. I've been alone for a long time, almost one year since my girlfriend has broken me up, what a pity I though.

I'm Gonna Spray You All Over Your Face, that's what I want to do to a girl so that they can love me a lot. But, it's sound so ambitiousness. Don't think about it, and let's we talk about the design itself. I made this design on Adobe Illustrator CS3. I made the sprayer by combining the rectangular objects, rounded rectangular, and elips object. Surely, you can do it easy, isn't it?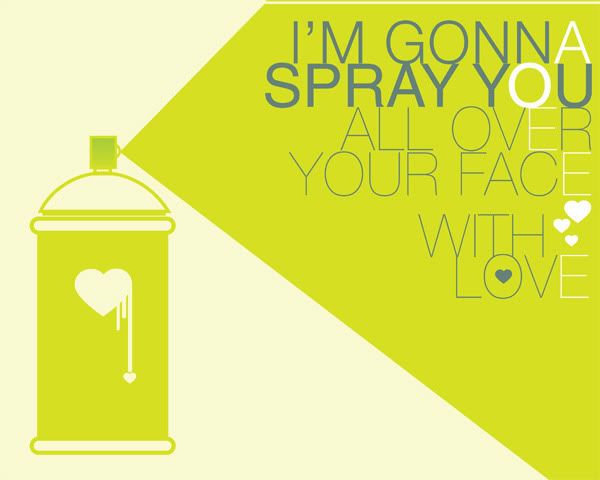 On the font section, I used Helvetica font's family which combined from the light and very thin font. I like to use the thin one, it's deliver a tiny look with a simple scratch. How about the color? Actually I used a color swatch combination that I've download from Kuler. You can download all the color combination you like for free. Just choose which color combination that you want to be. OK, that's all. Hope you'll be inspired......