A few days ago, I went to Uluwatu Temple to having a pray. And of course I always brought my pocket camera. There so many objects that really nice to be captured. Well, some of them are the monkeys around the temple. The Uluwatu Temple is located on the north of the Bali Island's foot. So no more words that I want to say..here they are the photos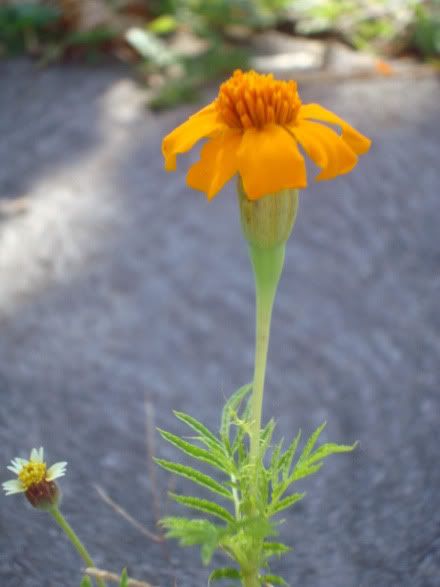 This flower is called Gumitir in Bali. A sweet yellow flower which grow in every temple all around Bali.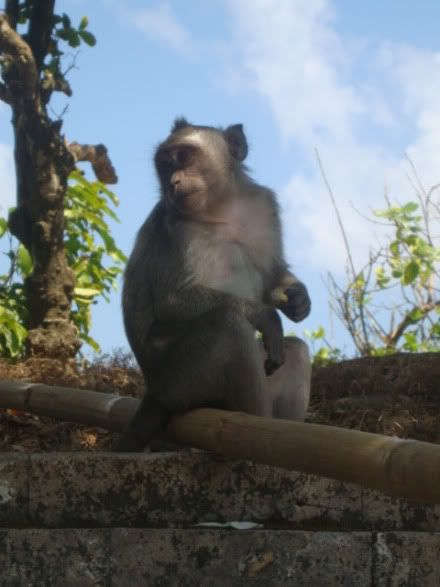 Here they are 2 photos of the monkey that enjoying his day on the ground and searching for some food around the temple. Once they take all the things that was on the temple, for example the Banten and Canang, a present which will give to God.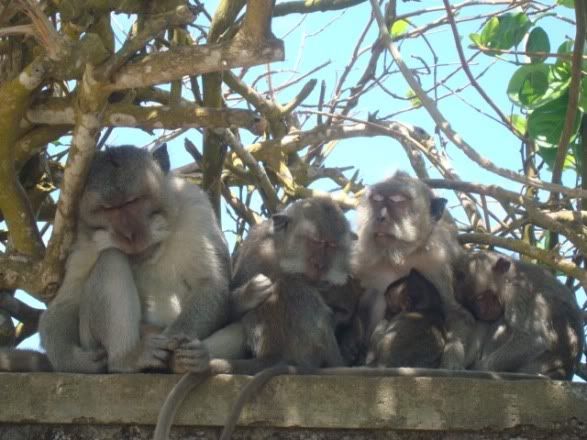 And at the last, I hope you will enjoy these photos and don't forget to visit Bali. I'll wait you there.....