Finally after a long time, I've made a design again. Especially, this design was made for my facebook profile picture. I want make some difference to another facebook user which have unique profile picture. This is the second release of my facebook profile photo's design. On the first time I've made a combination of photo and vector graphic by using Adobe Photoshop, you can see it on my previous post here.
Well, I think this design is so unique. Combining the simple shapes like clouds, line with compound path, rigid star, arrows, heart, and many others ornaments.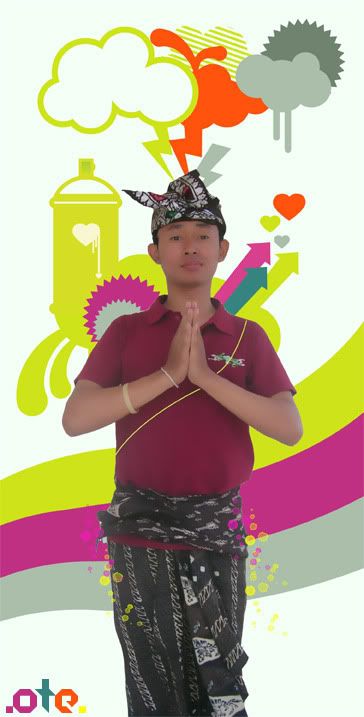 The basics photo was taken a few days ago, before I've dance performance on the 1st Open Days Anniversary of my Collage. Before I've added the photo into the vector graphic on Adobe Illustrator, I made some editing on the photo. I've retouch the photo into a soften skin, free from blemish or any others fleck. Then on the finishing of the design, I added some brush effects using Adobe Photoshop. So, what do you think about it? Wanna change your facebook profile to be like this? You can download the .AI source file here.